Our significant journey in the field of education started in the year 1981 when Shri Vile Parle Kelavani Mandal (SVKM) established the now world famous, Narsee Monjee Institute of Management Studies (NMIMS) in Mumbai. This was done to cater to the growing demand for management education in our country. The management institute, which was initially recognised by the Mumbai University, was accorded the Deemed to be University status in 2003 by the Government of India on UGC's recommendation. This was in recognition to NMIMS' contribution to management education, industry and institution building.
Our focus has been to innovate and create educational programs that are relevant to the needs of the industry and society.
Today, NMIMS has 17 schools and 16 disciplines. Its programs are in the fields of management, engineering & technology management, pharmaceutical sciences, architecture, biological and nano sciences, business, commerce and economics, law, liberal arts, design, entrepreneurship and family business, hospitality management, agricultural sciences & technology, mathematical sciences, etc. It is today a multidisciplinary and multi campus institution accredited by national bodies like NAAC and NBA at the highest level. Its management institution is accredited by AACSB, and its Bengaluru and Hyderabad programs are accredited by AMBA.
It has always been NMIMS's goal to enhance the employability of graduates. The programs are backed by research, a sound curriculum and delivered by faculty who have been educated and trained at some of the best educational institutions in the country and abroad. The NMIMS academic infrastructure is at par with the best in the world today.
Besides, with the faculty actively engaged in academic research, we are committed to making NMIMS a centre for outstanding learning experience. We believe that given the socioeconomic dynamics of our nation, NMIMS has a special role to play in enhancing the employability of young Indians and helping the economy acquire a competitive edge.
I welcome you to discover our University.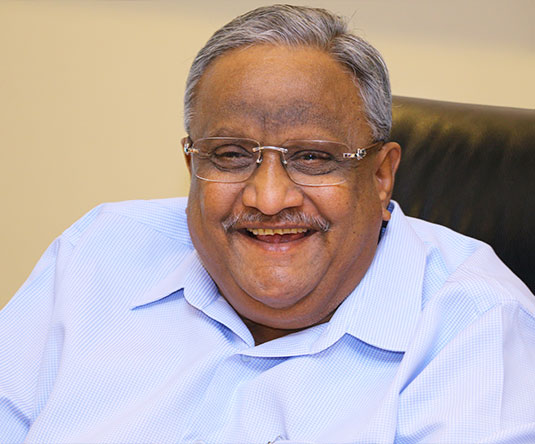 Shri Amrish Patel
President SVKM and Chancellor SVKM's NMIMS
Phone: 91-22-26613177
Fax: 91-22-26614196